January 28, 2017
Posted by:

veraticswebmaster

Category:

Press Release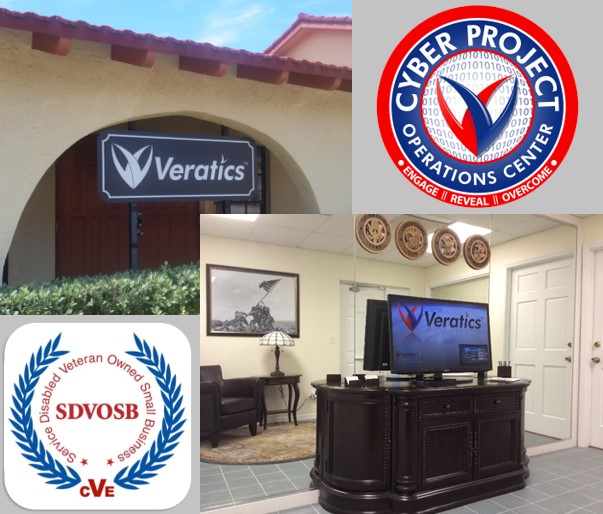 INDIAN HARBOUR BEACH, Fla. – June 28, 2017 – PRLog — Advanced Computer Learning Company, (ACLC, LLC) has selected Veratics, Inc as a teammate on its prime position as one of four primes on the 5 year, $84 million Serious Educational Games Solutions (SEGS) indefinite delivery/indefinite quantity (IDIQ) contract for the Department of Veterans Affairs (VA). Through this award from the VA Technology Acquisition Center, as a fellow SDVOSB and member of the ACLC team, Veratics will support ACLC in task areas that include requirements for IT Security Systems, Cloud Computing, Software Development, and Architecture and Design.
Anthony Galluscio, President of Veratics, Inc. said, "Veratics' position as an ACLC Teammate is perfectly aligned with our strategic vision because this opportunity increases our ability to support our nation's veterans by providing leading-edge solutions for the VA and VHA."
About Veratics, Inc.
Veratics, Inc. is a VA-verified Service-Disabled Veteran-Owned Small Business (SDVOSB) focusing on Agile development and project management, with emphasis on cyber security and healthcare information technology. Veratics operates a Cyber Project Operations Center™ (CPOC™) with well-formed, highly-productive, and capable Agile Software Development teams, tools, and processes. The Veratics CPOC™ provides modern cyber-aware programming services and information assurance to design, build, and implement the latest application technologies to seamlessly exchange data and information securely across cyberspace. Veratics is a government-procurement-ready (DCAA compliant, CMMI rated) company with significant past performance. Veratics' Government experience includes cyber security threat identification and remediation, audit, identity access management, and electronic medical record (VistA) integration. Veratics' commercial past-performance includes leading the Agile enterprise adoption and providing software-development-as-a-service for one of the largest integrated healthcare delivery systems in the nation. For more information go to: http://www.veratics.com.