February 12, 2019
Posted by:

veraticswebmaster

Category:

Press Release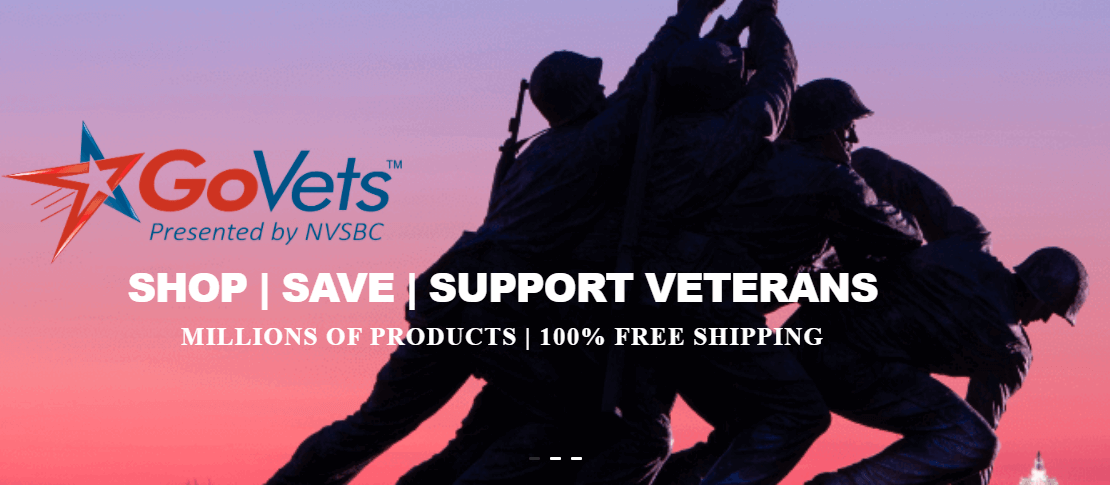 CENTREVILLE, Va. – Feb. 12, 2019 – PRLog — The National Veteran Small Business Coalition (NVSBC) announced today that the GoVets online ordering platform has achieved a significant milestone of having 100 vendors and over a million products on the GoVets platform. GoVets is the only platform that brings 100% VA-Verified Service-Disabled Veteran-Owned Small Businesses together to sell products and services to both government and commercial customers. GoVets focuses on providing a platform for purchasing agents to conduct market research to easily find SDVOSB businesses that meet their procurement needs.
Scott Denniston, Director of NVSBC, said, "We promised we would have 100 Vendors and over a million products by Q1 2019, and we delivered. In fact, the GoVets platform has over 1.8 million products and is growing every day. Being the largest not-for-profit trade association supporting Veteran business owners, we are excited to see GoVets create a vibrant and growing space for Veteran business engagement."
GoVets offers a wide range of products from Medical and Health to Maintenance Repair and Operations (MRO). Buyers on GoVets can log in to see special pricing and can shop by searching globally, searching in a category of interest, or shopping in a particular Vendor's store. Buyers can even search and filter Vendors by location or to find those that also meet other supplier diversity goals (Minority Owned Small Business, Women Owned Small Business, 8(a), and HUBZone). GoVets is constantly being tuned to meet the evolving needs of government and commercial procurement agents. For more information about GoVets, go to https://www.govets.com.
About NVSBC
The NVSBC is the largest not-for-profit trade association for Veteran business owners tasked with ensuring that veteran small businesses are given first consideration for federal prime and subcontract procurement opportunities. These owners continue to serve their country, putting the security of the United States above all else. For more information go to https://www.nvsbc.org.